Welcome to Maple Leaf Sugaring!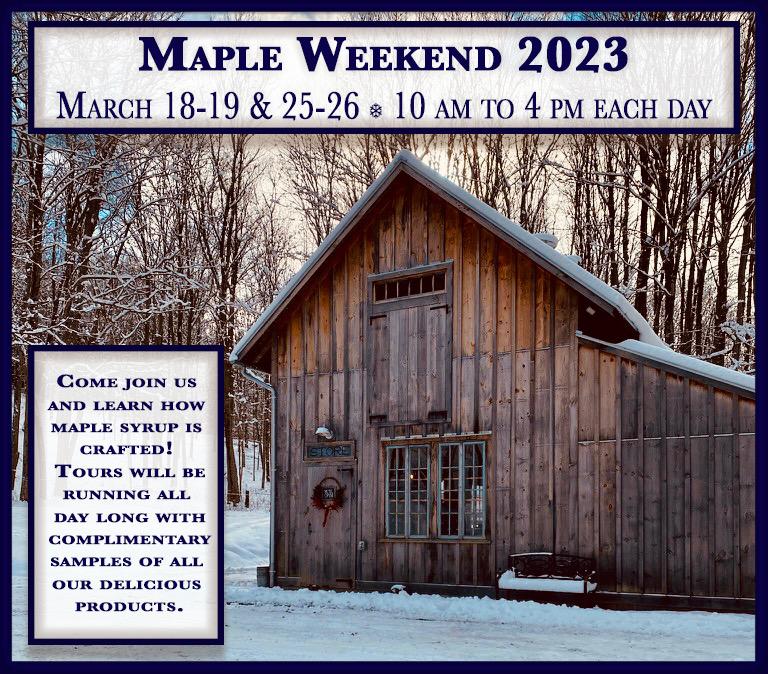 Come visit us for Maple Weekend and learn how maple syrup is crafted! During this family friendly event, you will take a short walking tour, see how sweet sap is made into high-quality syrup and enjoy complimentary samples of our delicious products.
We are a family owned and operated certified organic maple sugaring operation located in Ghent, NY. We produce high quality maple syrup from over 8,500 taps. We boil with a high efficiency wood fired evaporator that allows us to produce high quality maple syrup while consuming 25-35% less wood. Along with our certified organic maple syrup we produce maple cream, molded maple sugar, and maple cotton candy.